UX AND DIGITAL DESIGN WEEK
*Preço indicativo
Montante original em GBP:
£ 2 200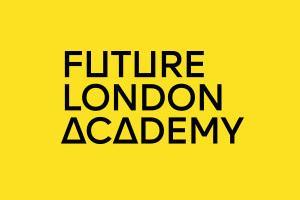 Descrição
Tipologia

Curso

Metodologia

Online

Início

Datas a escolher

Campus online

Sim
Envio de material didático

Sim

Serviço de informação

Sim

Tutor pessoal

Sim

Aulas virtuais

Sim
Emagsiter has just added to its educational catalogue the UX and Digital Design Week training course offered by Future London Academy.

The main objective of this programme is to create experiences that people will fall in love with. Get inspiration for your current projects and advice on how to build a design team of your dreams. Find out the secrets of what makes products successful and what mistakes companies made when they were building new services.

During a whole week, you'll immerse yourself into London's tech and creative industry exploring the hottest trends and latest inventions. You will have a chance to meet the teams behind the most ground-breaking products and learn how they approach design and UX strategy, work with clients and improve their services. This programme consists of keynote presentations, case studies. fire-side chats, roundtable discussions and mini-workshops all conducted at the actual company offices – that gives an even better perspective on how they work and collaborate.

Some people call our format a 'design safari', some say it's a VIP behind-the-scenes experience or a research trip. This is a very fresh way to learn and explore the industry. And the best part is – you will spend this week as a part of a small group of 30 like-minded entrepreneurs, UX designers and product managers from around the globe.
Define your career today! Contact Future London Academy through Emagister.co.uk for more information about this course!
Informação importante
Quais são os objetivos da formação?:
What you will learn
Best practices in conducting research, prototyping, testing, and product launch
The role of DesignOps in the organisation
How human centred design can help your projects
How do the world's best design team and companies work: processes, workspaces and culture
Latest methodologies and tools for digital product design
Product design trends for web, mobile, wearables, and IOT
How to sustain a Design System
How to grow and manage design teams successfully
Best practices in creating a UX strategy for a multi-product company

Esta formação é para mim?:
Who attends this programme
Creative directors and heads of design departments
Digital product designers, UX and visual designers
Design managers and team leads
UX researchers and analysts
Service designers and product owners

Instalações
Início
Datas a escolher
Inscrições abertas
Matérias
Fire

Project Manager

Project Finance

Design

Design techniques

Project

Industry

Teamwork

Team Training

UX

Fire

Project Finance
Programa
PROGRAMME STRUCTURE Morning guest
The first activity of the day includes an informal talk to activate the brain and body to receive the creative stimuli of the day. You will interact with other participants, share your ideas, experiences and expectation for the day and meet local professionals to get to know more about the backstage of the innovation industry.
Morning session
It is the first session of the day, it will take the form of a lecture, fire-side chat or a workshop in one of London's top companies.
Lunch break
Between the morning and afternoon sessions we will have a short break when you will have an opportunity to have lunch and enjoy the surroundings of the day programme locations.
Afternoon session
It is the second session of the day, where you will have a chance to visit another top London agency and listen to their team revealing tools and methodologies they use in everyday work.
Debrief and the city
After a long day of absorbing new ways of working, innovating and creative thinking we will debrief the content of the day to better organise them in our minds. This activity will be short and engaging and it will take place straight after the afternoon session in locations that we can then visit as cultural and social activities such as museums, galleries, event spaces or bars.
UX AND DIGITAL DESIGN WEEK
*Preço indicativo
Montante original em GBP:
£ 2 200