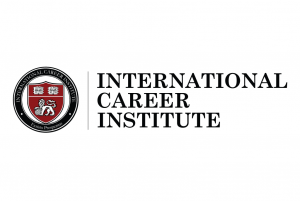 Descrição
Tipologia

Curso

Nível

Intermediate

Metodologia

A distância

Duração

24

Início

Datas a escolher
Campus online

Sim

Envio de material didático

Sim

Serviço de informação

Sim

Aulas virtuais

Sim
This course that Emagister presents in the education catalog, provides the opportunity to interact and learn with the help and guidance of highly successful, highly qualified and experienced professionals.


This course is ideal for people with the dream of being successful in designing web pages. Our course teaches you enough to design practical and attractive web pages. As the demand for web designers increases, you will definitely be grateful for having chosen this course.


Make the most of your creative talent in a rewarding career in web design, and establish your own work independently or be hired by IT and web design companies. The Internet is experiencing an amazing increase in websites and web tools. Web developers will always be requested to feed this hungry market with the websites it requires. Employment is easily found in both the public and private sectors.


This whole course is done through distance learning (also known as correspondence learning). Distance learning is perfect if you need to adapt to work, family or other commitments.


Join one of the industries and professions with more boom in the world and do not stay behind! Request more information about this interesting course through Emagister.
Opiniões
Fez este curso?
Javier Meta
Curso realizado:
Junho 2022
Recomendarias esse centro?:
sim
Matérias
Project

Marketing

Internet

Networking

IT

Design

Email Marketing

Interactive Advertising

SEO

Web

Programming

Web Server

Web Development

Web analytics

Data Structures

Programming skills

Business applications

Display advertising

Programming for applications

Scripting languages

GUI scripting

Web Browser

Device Drivers
Programa
1. E-Commerce
Web development
Business applications
Government regulations
2. Internet Marketing
Display advertising
Email marketing
Interactive Advertising
Web analytics
Search engine optimization (SEO)
Pay per click (PPC)
Affiliate marketing
3. Computer Programming
Programming skills
Data structures and algorithms
Language-related skills
Programming for applications
Programming for platforms
Editors & tools
4. Web Scripting
Types of scripting languages
Job control languages and shells
GUI Scripting
Application-specific languages
Web browsers
Web servers
5. Operating System
Disk and file systems
Networking & Security
Graphical user interfaces
Device drivers
Mainframes
Microsoft Windows, Unix & Mac OS
6. Management
Different levels of management
Top-level, Middle & lower management
Implementation of policies and strategies
Development of policies and strategies
Nature of managerial work
Managerial levels/hierarchy
Areas and categories of management
7. Project Management
Time, cost & scope
Project management activities
Project objectives
Event chain methodology
Process-based management
Project initiation & systems
Planning, design & Executing
8. Establishing & Running Your Own Business
Developing a business plan
Planning process
IT (Web Design)
*Preço indicativo
Montante original em GBP:
£ 798