Learn valuable skills in forensic medicine
*Preço indicativo
Montante original em GBP:
£ 998
Descrição
Tipologia

Curso

Metodologia

A distância

Duração

31
Início

Datas a escolher

Envio de material didático

Sim

Serviço de informação

Sim
Descrição
Forensic science is a very exciting area as shown by popular television shows these days. The ICI forensic course offered by Emagister is beneficial for anyone who wants to learn valuable skills in the area of ​​forensic medicine.


Our forensic course will be of benefit to professionals in the area of ​​law enforcement and private investigation, as well as those who are employed in national security, intelligence services, forensic laboratories and certain government branches. The course teaches the science behind forensic analysis and analyzes the most important tasks in this field.


This course allows you to receive an Executive Diploma. This qualification recognizes the ability of graduates for initiative and judgment in a wide range of technical and management functions. Diploma holders generally have personal responsibility and autonomy to carry out technical operations or organize others in the workplace.


The program of our course and the learning experience ensure that your course is exciting, important and interesting. You can learn, have the help of tutors and perform the evaluations whenever and wherever you prefer.


Start your career in this exciting sector! Do not waste any more time and request more information in Emagister.
Opiniões
Mohamed Bellawnes
Sobre o curso:
Very good.
Curso realizado:
Dezembro 2019
Recomendarias esse centro?:
sim
Matérias
Anatomy and Physiology

International Criminal Law

Criminology

Human Biology

Textiles

Criminal court

Crime Scene Investigation

Observation Skills

Evidence

Forensics

Crime sociology

Fingerprinting

Forgery

Forensic Anthropology

Study of Hair

Spore Examination

DNA Profiling

Glass Evidence

Tool Marks

Soil Examination
Programa
Students who enrol into the forensics course will complete the following units of study:


· Observation Skills
· Crime Scene Investigation & Evidence Examination
· The Study of Hair
· A Study of Fibers and Fabrics
· Pollen and Spore Examination
· Fingerprinting
· DNA Profiling
· Blood Spatter
· Drug Identification and Toxicology
· Handwriting Analysis, Forgery, and Counterfeiting
· Death: Meaning, Manner, Mechanism and Time
· Soil Examination
· Forensic Anthropology
· Glass Evidence
· Casts and Impressions
· Tool Marks
· Ballistics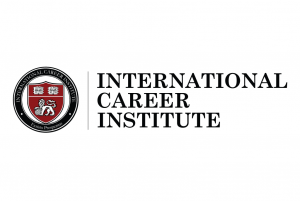 Forensics
*Preço indicativo
Montante original em GBP:
£ 998