Providence Training (Safety Train) Limited
Curso
Em Milford Haven (Wales)
*Preço indicativo
Montante original em GBP:
£ 180
Descrição
Tipologia

Curso

Local

Milford haven (Wales)
Descrição

Suitable for: Employees working at high risk sites
Matérias
Risk Assessment

Occupational Safety

Workstation Safety
Programa
Course Information:
2-day nationally recognised course administered by the ECITB which aims to raise the awareness of contractor personnel working on high risk sites such as oil & gas, energy, etc. throughout the UK.
Candidates attend two days and are continually assessed through 4 multiple choice question papers, with successful completion of the two days culminating in the issuing of the CCNSG pass which is valid for 3 years from the date of issue.
Candidates need to bring along their National Insurance Number for inclusion on the pass and registration documentation; Safety Train provides the facility for taking pass photographs and CCNSG booklet all of which are included within the price.
Course Content:
Introduction to health and safety law & permits-to-work
Safe working practices & scaffolding
Safe access & egress
Accident and first aid procedures
Fire precautions and procedures
CoSHH and PPE
Safe manual handling
Noise
Safe Working - Cranes & heavy equipment
Safe Working - Excavations
Who should attend:
Employees working at high risk sites
Booking details:
Maximum number of delegates - 16
Cost per delegate - £112.00
(inclusive of VAT, registration, CCNSG booklet, photograph &
pass)
Informação adicional
Payment options: inclusive of VAT, registration, CCNSG booklet, photograph & pass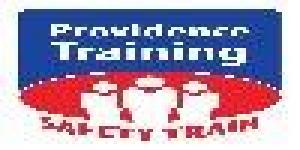 CCNSG Safety Passport
*Preço indicativo
Montante original em GBP:
£ 180